Regions Germany
Districts Germany
Tourist region list Germany
Cities Germany
Points of interest
Stralsund
Stralsund is a city in Mecklenburg-Western in the county Bad Doberan. The Hanseatic city Stralsund is situated on...
Stralsund
Stralsund is a city in Mecklenburg-Western in the county Bad Doberan. The Hanseatic city Stralsund is situated on a strait in the Baltic Sea, and is considered, based on its location, as the gateway to the island of Ruegen. Together with Greifswald Stralsund is one of four regional centers in Mecklenburg-Vorpommern. The Historic Old Town is since 2002 titled Centres of Stralsund and Wismar on the UNESCO World Heritage Site.
Ozeaneum
Ozeaneum in Stralsund is a determined for lovers of the oceans. Ozeaneum invites visitors to an underwater journey through the northern seas and presents exhibition about the Baltic Sea, the Giants of the Seas and much more.
Weather Stralsund
Beautiful hotels in Stralsund
Guesthouses in Stralsund
Apartments and holiday houses in Stralsund

---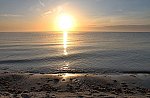 ---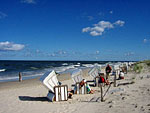 Location
Zempin is a seaside resort on the island of Usedom on the Baltic Sea. Zempin is the smallest communities on the island of Usedom in the district Ostvorpommern.
Fishing village
Romantic former fishing village with well-preserved more then forty thatched houses. In the former school building is a fishing exhibition and groceries from 1928, that has been faithfully restored with original furniture from this period. Whether you are looking for active recreation - fishing, walking - or cycling trips by bicycle trail that passes through the city and the coastal forest, or you just want to relax on the beach, you find many ways to spend your holiday.
Weather Zempin
Beautiful hotels in Zempin
Guesthouses in Zempin
---
Category of hotels Baltic Sea
There are plenty of places of interest and beauty in the region Baltic Sea, from which you need to properly rest. Therefore, it is important to choose a comfortable accommodation to relax. On this page you will find hotels with swimming pool, wellness hotels, family hotels and romantic hotels.

Your holiday will be more pleasant because of easy online booking of hotels. Offer luxury hotels, hotels suited for families with children is just for you. Tourism in the region Baltic Sea will certainly bring you a lot of experience.
If you don´t select in the menu of hotels, use the category guesthouses, holiday houses, apartments or camps.