Regions Germany
Districts Germany
Tourist region list Germany
Cities Germany
Points of interest
Knüllwald municipality
Knüllwald is a municipality in the district Schwalm-Eder-Kreis in Hesse
Knüllwald municipality
Knüllwald is a municipality in the district Schwalm-Eder-Kreis in Hessen. Knüllwald lies in the mountains Knüllgebirge between the rivers Efze and Beis and south of Kassel city. Knüllwald is located in a beautiful mountain landscape and has a quiet location, mild climate and rural character.
Possibilities
You will find facilities for culture, leisure and recreation, sauna, library, park, museums, marked hiking and biking trails, forest paths, campsites, three outdoor pools, sports fields, playgrounds, tennis courts and minigolf.
Weather in Neuenstein
Beautiful hotels in Knüllwald
Guesthouses in Knüllwald
---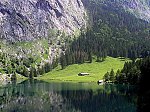 Schönau am Königssee
Schönau am Königssee is a village in Upper Bavaria in district Berchtesgadener Land. Schönau is a tourist town...
---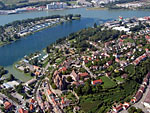 Breisach am Rhein city
Breisach am Rhein is a city on the Upper Rhine and lies on the German - French border in the district Breisgau-Hochschwarzwald.
Sights
Rheintor Gateway is one of the best preserved baroque fortresses of Europe. Museum of history displays on 400 square meters a large collection of exhibits, documents and images of the city from the Stone Age to the present. The Romanesque church of St. Stephen was built sometime between the end of the 12th century and the year 1230. The Blue House (Blaue Haus) is the former Jewish Community Center. It was built before 1691 and is now a memorial and a conference center for the treatment of Jewish history in the region.
Weather in Breisach am Rhein
Breisach city allows due to its unique location on the Rhine special range of sporting and recreational activities. On the river you can boating, rowing, but also travel by motor boats, yachts and water skiing run.
Acommodation and Hotels in Breisach
Beautiful hotels in Breisach
Guesthouses in Breisach
Apartments and holiday houses in Breisach

Eva Myšková

---
Tips for trips
Bad Fussing - epecially during the cold season there are for "feel-good experience" relaxing thermal baths, regenerating and healthy at the same time. You have this opportunity in the many indoor and outdoor pools with graduated temperatures between 24°C and 42°C. Pamper yourself with one or the other feel-good treatment in the excellent treatment centers, or enjoy a relaxing day in one of the varied landscapes and modern sauna.
Garmisch-Partenkirchen ski: here you find conditions that make your heart beat faster: a total of over 60 km of trails, snow from November to May, well-groomed trails from easy to challenging, modern lifts, breathtaking panoramic views and cozy cabins. Neuschwanstein is one of the most visited castles in Europe. About 1.3million people annually visit "the king castle of the fairy tale".
Berlin - Capital of Germany
The Capital of Germany is located in lakeland, lowland landscape of Brandenburg.

Berlin is one of the liveliest, most exciting and varied European cities. Lifestyle and unique atmosphere - anywhere you can feel the vibrant life of boulevards, art stalls and flea markets. 300 pubs and 7000 inns are open nonstop.

The traditional center of Berlin is Alexanderplatz square, dominated the television tower and the Cathedral of the Virgin Mary. Local street Kurfürstendamm is the business, shopping and cultural city center.

Berlin has a large number of cultural and scientific equipment, some of which achieved great popularity and reputation abroad - for example Pergamon Museum, Egyptian Museum, the Reichstag and Brandenburg Gate.

Berlin also boasts vast green areas. The best known include the Tiergarten, which lies rather in the center of town, popular for walks, known as the place where the Love Parade is held.

Accommodation in Berlin:
Hotel Steigenberger Berlin.
Hotel Eurostars Berlin.