Regions Germany
Districts Germany
Tourist region list Germany
Cities Germany
Points of interest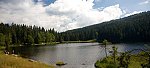 Location
Salzweg is a village in the district Passau. in the Lower Bavaria in Germany
Location
Salzweg is a village in the district Passau. in the Lower Bavaria in Germany. The town is located in the Danube region, in the Donau-Wald, on a small ridge north of the Danube and east of the river Ilz.
Free time
You will find here a Catholic parish church of St. Rupert. Beautiful residential areas, an active social life, interesting events, excellent cuisine, great shops, excellent transport links and many other options for leisure and recreation make the town Salzweg a good place to spend a relaxing holiday.
Weather Salzweg
Hotel Salzweger Hotel in Salzweg
Pritzl accommodation in Salzweg
Apartments and holiday houses in Salzweg

Eva Myšková
---
Location
Deggendorf is a large district town in the Lower Bavarian district Deggendorf.
Location
Deggendorf is a large district town in the Lower Bavarian district Deggendorf. Deggendorf is a university town known for its location in the valley of the Danube, near the mouth of the River Isar, in the foothills of the Bavarian Forest and is known as "the gateway to the Bavarian Forest".
Sights
City Museum Deggendorf owns more than 10,000 exhibits of cultural, economical and social development of the city and its region. In addition to the spacious square, which is halved with the town hall with historical Dance Hall, there are churches, chapels, Church of Peter and Paul, parish church of the Assumption of the Virgin Mary and the idyllic Church of Our Lady of Sorrows.
Possibilities
Biking by the Danube, the mountains in the Bavarian Forest, as well as water sports on the lakes and the Danube guarantee an active vacation. In addition, many clubs in the area of music, painting and art enlivens the cultural life of the city. Deggendorf Fire is a hockey club in Deggendorf.
Weather Deggendorf

Click for weather forecast
Beautiful hotels in Deggendorf
Guesthouses in Deggendorf
Apartments and holiday houses in Deggendorf
---
City
---
Category of hotels Bavarian Forest
There are plenty of places of interest and beauty in the region Bavarian Forest, from which you need to properly rest. Therefore, it is important to choose a comfortable accommodation to relax. On this page you will find hotels with swimming pool, wellness hotels, family hotels and romantic hotels.

Your holiday will be more pleasant because of easy online booking of hotels. Offer luxury hotels, hotels suited for families with children is just for you. Tourism in the region Bavarian Forest will certainly bring you a lot of experience.
If you don´t select in the menu of hotels, use the category guesthouses, holiday houses, apartments or camps.