Regions Germany
Districts Germany
Tourist region list Germany
Cities Germany
Points of interest
Location
Ahlen City is located in the north of the state of North Rhine-Westphalia in Germany. It is the largest and most economically important city in the district
Location
Ahlen City is located in the north of the state of North Rhine-Westphalia in Germany. It is the largest and most economically important city in the district Warendorf in the administrative district of Münster.
Ahlen
Local History Museum offers the opportunity to learn something about the history of Ahlen. Exposed themes include agriculture and life on farms, in mines, the city´s image for decades, and urban history and archeology. The Catholic Church of the Virgin Mary was founded in 1285. Ahlen also offers many possibilities of sport activities.
Weather Ahlen
---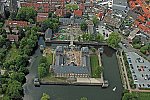 Ahaus
The city Ahaus is located in the western Münsterland in the northwest of the state of North Rhine-Westphalia and is a district town of the district Borken in the administrative district of Münster. The town lies near the border with the Netherlands at the small river Ahauser Aa. The castle concerts belong among the oldest concertseries in Münster. Ahaus and the whole Westmünsterland are ideal for long bike rides and relaxing holidays.
Weather Ahaus
Hotels
---
Location
Wittenburg is a town in the district Ludwigslust-
Location
Wittenburg is a town in the district Ludwigslust-Parchim. A small town in Mecklenburg-West Pomerania is located on the small Motel River.
Sights
You will find the church of St. Bartholomew, which was built in 1240. Early Gothic three-aisled hall church is built of bricks. The old city is surrounded by well preserved walls. The tower and walls of the former fortifications comes from 13 and 14 century. Erdholländer windmill was built in 1890 on the foundations of already spent mill.
Weather Wittenburg
Alpine Centre Hamburg-Wittenburg was opened in December 2006 in Wittenburg. It is the indoor ski slope and snow park in the hall with a length of over 300 meters.
Accommodation
---
Category of hotels Teutoburg Forest
There are plenty of places of interest and beauty in the region Teutoburg Forest, from which you need to properly rest. Therefore, it is important to choose a comfortable accommodation to relax. On this page you will find hotels with swimming pool, wellness hotels, family hotels and romantic hotels.

Your holiday will be more pleasant because of easy online booking of hotels. Offer luxury hotels, hotels suited for families with children is just for you. Tourism in the region Teutoburg Forest will certainly bring you a lot of experience.
If you don´t select in the menu of hotels, use the category guesthouses, holiday houses, apartments or camps.