Regions Germany
Districts Germany
Tourist region list Germany
Cities Germany
Points of interest
Zeltingen
Zeltingen-Rachtig is a municipality in the district Bernkastel-Wittlich in Rhineland-Palatinat
Zeltingen
Zeltingen-Rachtig is a municipality in the district Bernkastel-Wittlich in Rhineland-Palatinate. You will find attractions such as St. Stephen´s parish church of the Virgin Mary Rosenburg castle ruins and a sundial.
Resort on the Moselle
Numerous and well-marked trails along the edge of the Moselle River run through vineyards and hills with spectacular views of the valley. Enjoy your stay in Zeltingen Rachtig-famous resort on the Moselle. Here you will find everything what your heart desires. Recreation, culture, hospitality and - of course - wine.
Weather Zeltingen
Zeltinger Hof hotel in Zeltingen
Beautiful hotels in Zeltingen-Rachtig
Guesthouses in Zeltingen-Rachtig


Eva Myšková
---
Town
Bad Münstereifel is a town in the district Euskirchen in southern part of the federal country of North...
Town
Bad Münstereifel is a town in the district Euskirchen in southern part of the federal country of North Rhine-Westphalia.
Sights
Bad Münstereifel is considered to be almost completely preserved medieval jewel with restored city walls. You will find the castle, Romanesque house - the oldest stone house in West Germany, Werther Tor gate, Johannistor, Windeckhaus, the Jesuit church, the former Carmelite monastery, Roman temple and palace Kirspenich.
Weather Bad Münstereifel
You will find a wide range of recreational activities. Nordic walking, golf, minigolf, hiking and mountain biking, cycling, tennis and swimming. Bad Münstereifel is with its offer ideal for juniors or seniors too.
Ubytování
Beautiful hotels in Bad Münstereifel
Apartments and holiday houses in Bad Münstereifel
Bed and Breakfast Forsthaus Scheuren in Bad Münstereifel


Eva Myšková
---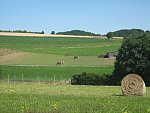 Village
Lautzenhausen is the village in the district Rhein-Hunsrück-Kreis in Rhineland-Palatinate and lies on a plateau surrounded by a...
---
Category of hotels Eifel-Hunsrück
There are plenty of places of interest and beauty in the region Eifel-Hunsrück, from which you need to properly rest. Therefore, it is important to choose a comfortable accommodation to relax. On this page you will find hotels with swimming pool, wellness hotels, family hotels and romantic hotels.

Your holiday will be more pleasant because of easy online booking of hotels. Offer luxury hotels, hotels suited for families with children is just for you. Tourism in the region Eifel-Hunsrück will certainly bring you a lot of experience.
If you don´t select in the menu of hotels, use the category guesthouses, holiday houses, apartments or camps.