Regions Germany
Districts Germany
Tourist region list Germany
Cities Germany
Points of interest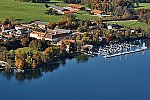 1. Bernried am Starnberger See Panorama 2. Bernried am Starnberger See 3. Bernried Chateau Höhenried
Village
Bernried am Starnberger See is the village in the Oberland region in the district
1. Bernried am Starnberger See Panorama 2. Bernried am Starnberger See 3. Bernried Chateau Höhenried
Village
Bernried am Starnberger See is the village in the Oberland region in the district Weilheim-Schongau on the western shore of Lake Starnberger. The town Bernried is a picturesque paradise on the Lake Starnberger, which offers almost endless possibilities for a pleasant holiday all year round, so that the visit was an unforgettable experience. Bernried am Starnberger See is one of the most beautiful places in the foothills of the Bavarian Alps. In the city you can find museum of the imagination (Buchheim Museum).
Weather Bernried am Starnberger See
Hotel Generali Seminarzentrum in Bernried
Accommodation Bed Breakfast del Fabbro in Bernried

---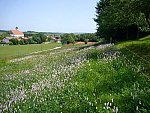 1. Bernbeuren 2. Bernbeuren 3. Bernbeuren
Cozy village
Bernbeuren is the most westerly village in Upper Bavaria district Weilheim. Bernbeuren is...
---
Town
Höhenkirchen-Siegertsbrunn is a municipality in the district Munich, 17 km southeast of Munich.
Town
Höhenkirchen-Siegertsbrunn is a municipality in the district Munich, 17 km southeast of Munich. Höhenkirchen-Siegertsbrunn lies 586 meters above sea level on more than 23 km2 in so-called cleared island. You will find the parish church of St. Peter and the parish church of the Nativity of the Virgin Mary. HöSi is modern, about five meters high statue made of aluminum. HöSi symbolizes two connected villages Höhenkirchen and Siegertsbrunn.
Weather Höhenkirchen-Siegertsbrunn
Hotel Guggenberger in Höhenkirchen-Siegertsbrunn


Eva Myšková
---
Category of hotels Ammersee
There are plenty of places of interest and beauty in the region Ammersee, from which you need to properly rest. Therefore, it is important to choose a comfortable accommodation to relax. On this page you will find hotels with swimming pool, wellness hotels, family hotels and romantic hotels.

Your holiday will be more pleasant because of easy online booking of hotels. Offer luxury hotels, hotels suited for families with children is just for you. Tourism in the region Ammersee will certainly bring you a lot of experience.
If you don´t select in the menu of hotels, use the category guesthouses, holiday houses, apartments or camps.